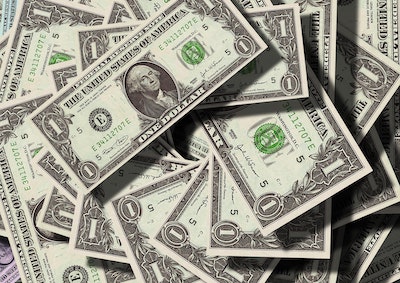 Oftentimes, we discuss mental health care at work in the context of social responsibility and caring for our fellow humans. However, making mental health care a priority within a company is about profit too. The Centers for Disease Control and Prevention (CDC) estimates that depression causes 200 million lost workdays each year at a cost to employers ranging from $17 to $44 billion dollars (USD).
Besides lost workdays, depression also leads to increased health care costs and reduced productivity at work. The CDC estimates that in a 3-month period, patients with depression will have 11.5 days of reduced productivity in addition to the 4.8 lost workdays. Many employees may quit when they cannot get the mental health support they need at work. CBSNews reported that replacing an employee that quits costs more than you might think. For a mid-range employee, replacing them can cost 20% of their annual salary. It jumps up to 213% of annual salary to replace an executive. Depression is expensive for employers!
More research is needed into how employers can most effectively improve the mental health environment at work. However, there are a number of strategies that the CDC recommends pursuing like holding depression recognition screenings, utilizing confidential self-rating sheets, training supervisors to recognize mental health issues, and making sure that all employees have access to mental health treatment through employer-provided health insurance benefits.
Just being open about mental health in the workplace can also make a big difference. Stew Friedman, professor at the Wharton School of Business and founding director of the Wharton Leadership Program, told Morra Aarons-Mele of the Harvard Business Review, "The conversations you instigate and your awareness in choosing topics of discussion are an important piece to the process of change. Openness encourages executives to share more about their own experiences, and that normalizes the experience of others."
You can learn more about the costs of workplace depression in the Harvard Business Review article, "We Need to Talk More About Mental Health at Work", and on the CDC's Workplace Health Promotion website section on Depression.